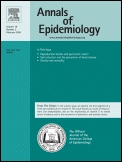 There may be another reason to take that Lipitor besides lowering your cholesterol!  In last month's Annals of Epidemiology there was article titled: Persistence with Statins and Incident Cataract: A Population-Based Historical Cohort Study. 
180,291 new statin users in Israel were followed between 1998 and 2007 for incident cataract or cataract extraction. During the study period, 27,301 cataracts were diagnosed and 6,976 cataract extractions were performed among the participants.  The results showed that:
Persistence with statins was associated significantly (P < 0.001) with a reduced risk of cataract in men and women aged 45 to 74. Men aged 45–54 with a high (>80%) proportion of follow-up days covered with statins had an adjusted hazard ratio of 0.62 (95% confidence interval: 0.54–0.72), compared with patients with low persistence with statins. In elderly patients, no relationship or a positive relationship was observed.
Men who took what are commonly referred to as statin drugs had a 40% lower risk of developing cataracts and women had an 18% lower risk.
The study concluded:
Persistent statin use was significantly protective for the incidence of cataract in men and women under 75 years of age.